About Us
What is BikeMatrix.net?
BikeMatrix.net is the most comprehensive online motorcycle comparison tool. It allows users to compare bikes using customizable sets of parameters and specifications. For example, you can compare front suspension travel of three or more bikes to see which bike has the longest travel and which bike has the shortest travel.
BikeMatrix.net also features a set of pre-defined comparison tables (matrices) that emphasize certain specification parameters to help users compare bikes more easily. For example, users can use "Enduro" matrix to compare bikes using parameters that matter the most to enduro riders, such as wet weight, suspension travel, torque, ground clearance, etc.
How BikeMatrix.net started
Two friends, Aytac Kazgan and Alex Avdeyev, were actively debating what is the perfect enduro/dual sport adventure bike. They were reading many articles, looking at thousands of pages of motorcycle owner manuals, diving into ADVRider, ThumperTalk and other online forums, spending hours watching bike review videos on YouTube in attempt to formulate an objective criteria to compare each other's bike candidate.
During this intensive research they came across one fundamental problem: while the Web was full of information and motorcycle specifications there was not a single and comprehensive online tool that could objectively compare one bike to another – one spec at a time or several specifications at once in the same measurement units.  So Aytac and Alex decided to sit down and draft a plan for a tool that will make their job of comparing bikes easier. Thus BikeMatrix.net was born!
A little bit about BikeMatrix.net founders
While the BikeMatrix.net founders share many things in common such as passion for motorcycle expeditions, working on their bikes, improving their offroad riding skills, learning new enduro techniques, and enjoying a good cup of coffee in the crisp morning of Blue Ridge Mountains after days of adventurous offroad riding, they have a few individual aspects worth mentioning here.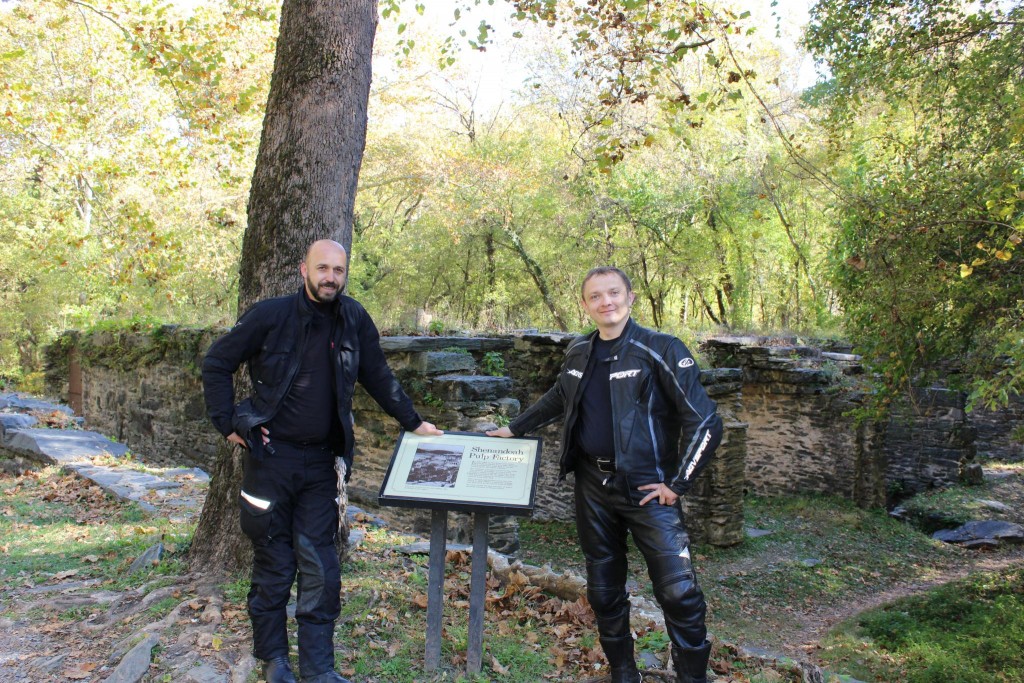 Aytac Kazgan ("The Rebel")
From his early childhood Aytac was looking for ways to ride the two wheels. When his dad came for lunch this young man would use this opportunity to ride his dad's 2-stroke motorcycle around the neighborhood and to get groceries. Aytac's thrill of moto adventure is magnetizing and inspiring. He is very generous and fun. The Rebel has two bikes in his stable: Black Knight [Ducati Monster] and Adventurezilla [Suzuki DR 350 SE].
Alex Avdeyev  ("The Hawk")
Alex dreamed about motorcycle expeditions and adventures since his childhood. He loves his Triumph Tiger 800XC a.k.a. Poisk which he plans to take on his trips through out North,  Central and South Americas. During his work days and city commuting he enjoys riding Hawk, a beautiful Honda NT650 GT . He looks at motorcycling as a form of meditation and spiritual renewal.
BikeMatrix.net System Architecture
This website has been designed with high levels of customization, scalability and specification growth. The website has been built on a truly ingenious idea put together by Alexey Parfenov, BikeMatrix.net Chief Architect. Alexey centered the core of the website functionality on a specification engine easily customizable by non-technical staff who must be familiar with one thing – motorcycles specs. We are deeply impressed with his technological acumen, his grasp of the problem domain, his persistence and his passion in converting our idea into the final product. He was so inspired by the project that he actually translated most of English motorcycle terminology into Russian. We would like to thank our chief architect and the lead developer for his invaluable input into our project!