2021 Honda TRAIL 125 ABS added to BikeMatrix.net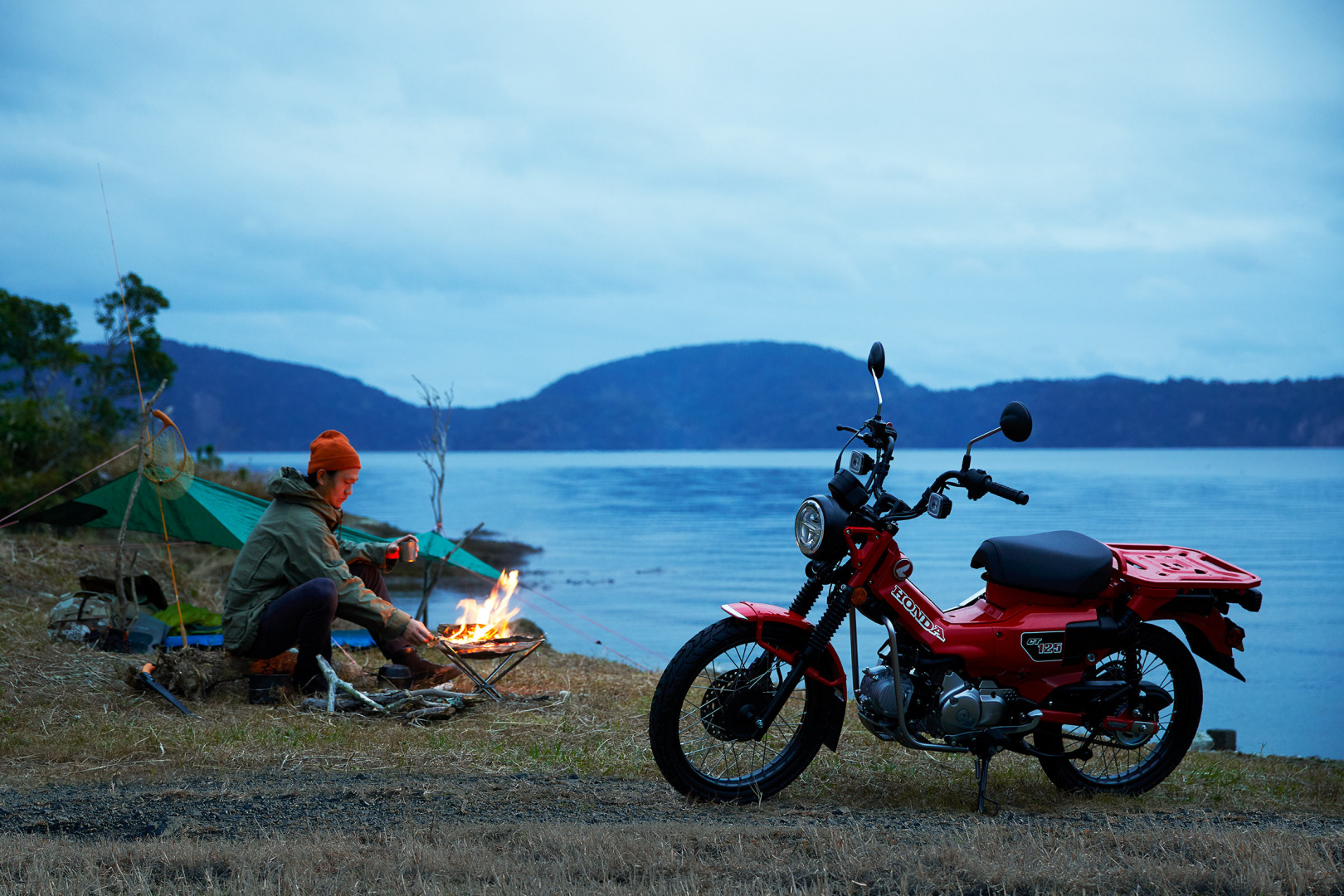 READY FOR ON- AND OFF-ROAD ADVENTURES
The best part of the Trail125 is that it lets you ride so many places. On the street it's a fun, practical commuter. And its light weight, skid plate, spark arrestor and ground clearance make it a joy in the dirt. Plus, since it has a license plate, you can ride it in areas restricted to some off-road-only bikes, like state and national parks.
EASY TO PARK
Because the Trail125 ABS is compact, it's easy to park in the city, to load and unload from a motorhome, and to store when you're not riding. There's always room for a Trail125!!
125cc FUEL-INJECTED ENGINE
Nobody can match Honda's reputation for engines, and even though the Trail125 ABS is relatively compact, it's a giant in terms of performance and reliability. Air cooling keeps it super simple, too.
FOUR-SPEED SEMI-AUTOMATIC TRANSMISSION
The Trail125 ABS features a four-speed semi-automatic transmission you shift with your left foot, like a traditional motorcycle. But here's the unique part: there's no clutch to worry about. Plus, the Trail125's heel-toe shifter makes operation even easier, especially in boots.
HYDRAULIC DISC BRAKES
The Trail125 ABS features a 220mm front single disc brake for excellent stopping power, along with a 190mm rear disc. There's even standard front-wheel ABS.